Gluten Free Munich: A Complete Travel Guide for Celiacs
When I first started planning a European Christmas Market adventure in 2017, Munich came up as a possible destination. We did a fantastic trip that took us from Munich, to Nuremberg, and finally to Berlin. In planning that trip, I was a little worried about eating gluten free in Munich. German food is not known for being Celiac-friendly, with plenty of bread and fried food to go around. But when I had my final list of gluten free Munich restaurants, I realized that there are more options than I imagined.
And now, nearly two years later when I FINALLY got around to writing about it, there are actually two 100% gluten free bakeries in Munich. Unfortunately, they both opened after I was there two years ago.
I went to Munich before I had started this blog. Which also happens to be before I started taking pictures of literally everything I eat (camera eats first!) So I don't have any good pictures of what I ate. But I have Christmas Market pictures. Lots of those.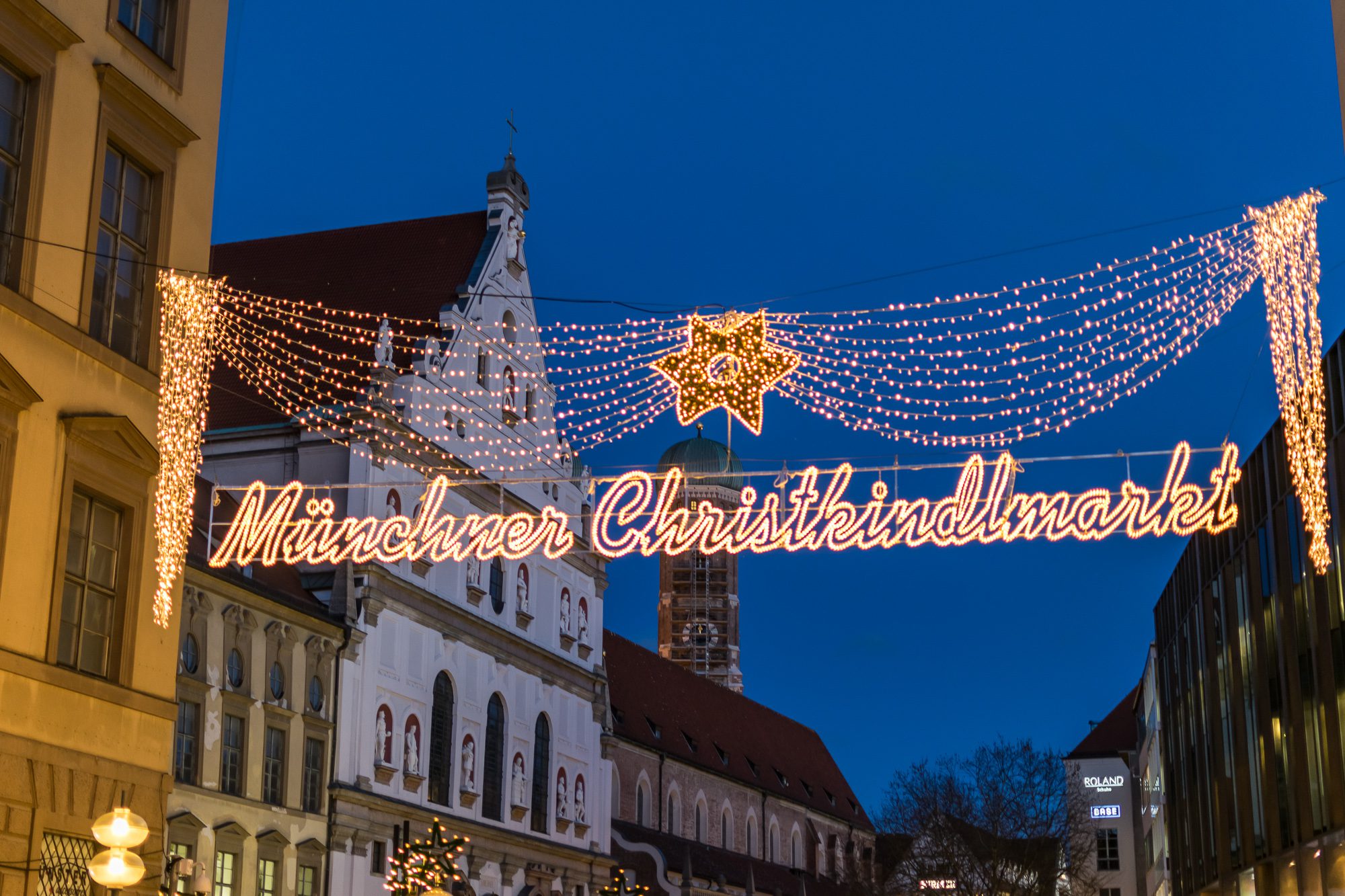 I HIGHLY recommend traveling with a Gluten Free Restaurant Card in German to make gluten free travel easier.
Heading to Munich? Don't miss my guide to the best places to stay in Munich to help you plan the perfect trip to Bavaria's beating heart!
Disclaimer: Some of the links in this post are affiliate links, meaning at no additional cost to you, I make a little bit of money if you click through and book. That being said, I would never recommend something to you that I don't stand behind 100%.
One of the best decisions I ever made was buying a Gluten Free Restaurant Card from Jodi over at Legal Nomads before my trip.
I tried to learn how to speak basic German before the trip so that I could communicate my needs.
"Ich habe Zöliakie." Over and over again in front of the mirror.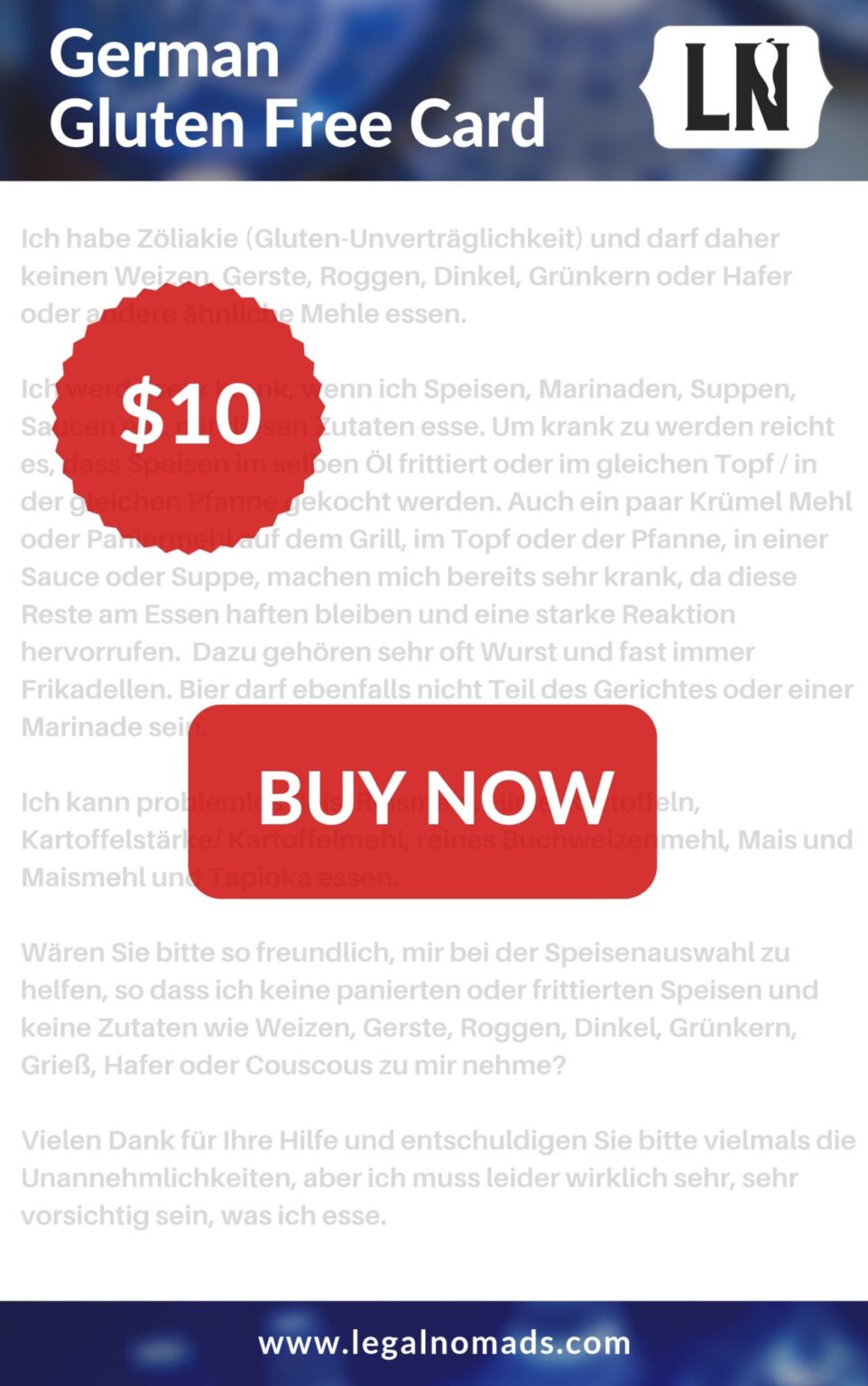 Then the moment came when I actually had a chance to use it. I sat down to dinner at Pizzesco (more on that below) and prepared myself. I took a deep breath. Closed my eyes. And calmly said to the server "Ich habe Zöliakie" when she came over.
She looked at me funny, and said "it's okay, you can speak English."
We'll chalk that one up in the L column and move on, I guess.
Anyway, the point is that I don't speak German, but having a gluten free restaurant card allowed me to communicate my dietary needs without having to worry about whether or not the staff understood what I was saying.
Jodi's cards will help you communicate your needs, including a note on contaminated fryers which I found to be one of the biggest issues for eating gluten free in Germany.
Check out Jodi's guide to Gluten Free Germany, which is full of great information on traveling in Germany with Celiac Disease.
---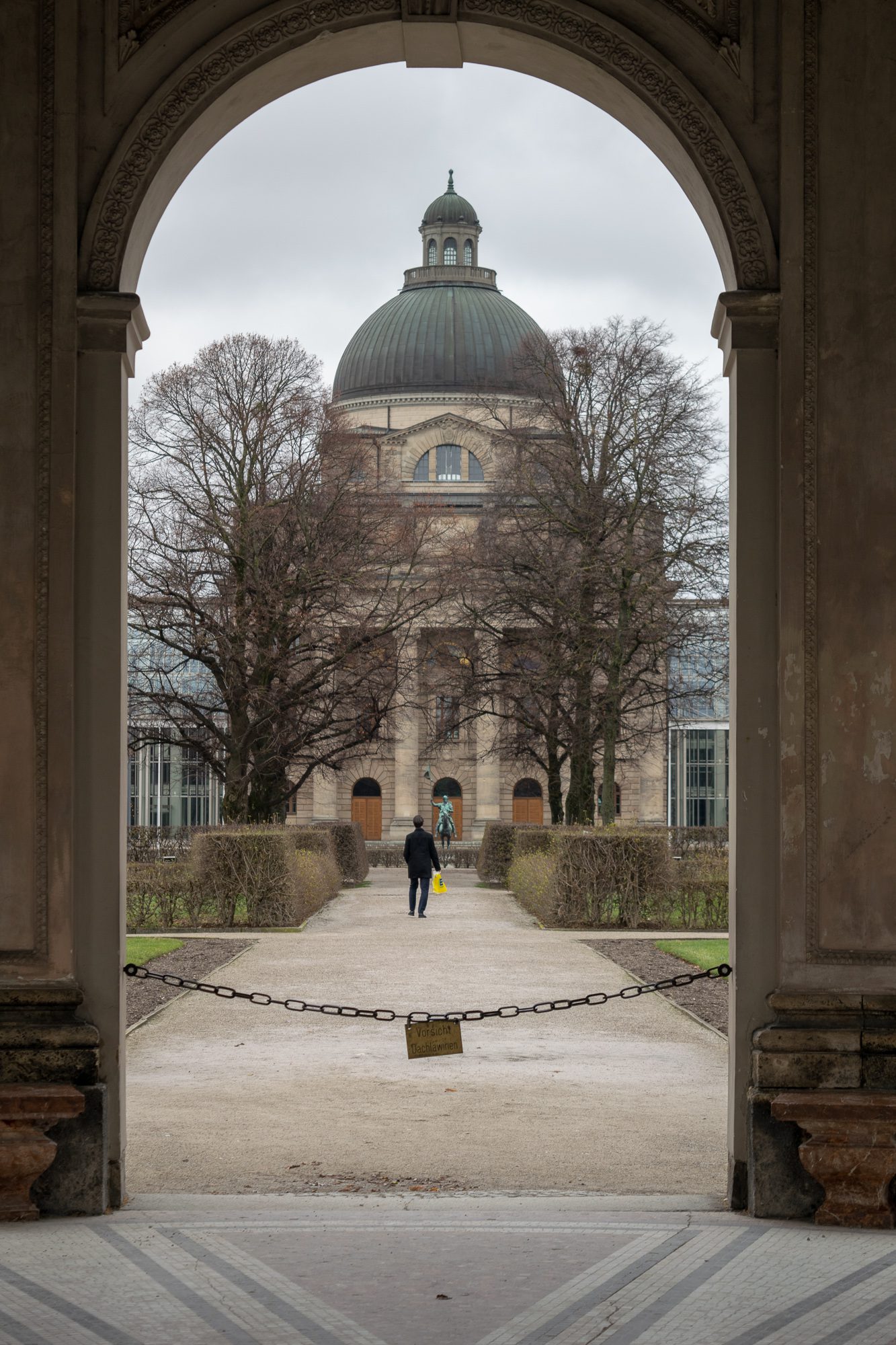 ---
The Best Gluten Free Restaurants in Munich
Here are the best gluten free restaurants in Munich for traveling Celiacs.
Gasthof Obermaier: Gluten Free German Food
Fair warning – this place is a 30 minute train ride from Munich's city center. But it is SO worth it.
There were not many opportunities on my trip to Germany in 2018 to eat authentic, Celiac-safe German food. Gasthof Obermaier was one of the few places that I had picked out ahead of time as a possibility.
You guys. I HAD CELIAC-SAFE SCHNITZEL. Gluten free, prepared in a separate part of the kitchen.
The server was super friendly, and explained to me (in English, after I showed her my Legal Nomads German Gluten Free Restaurant Card) what was safe for me to order, and brought over the gluten free menu for me.
I dragged my little brother here, and even he was impressed. Honestly, this is my #1 recommendation for Celiacs in Munich. It's worth the trip out of the city center, and I would go back in a heart beat.
---
Torten-Sternchen: A 100% Gluten Free Bakery
If the spot above is #1, Torten-Sternchen would be #2. And I haven't even been there.
This is literally the only 100% gluten free Munich option that I could find as of summer 2019 (now there's another one! More on that below). They opened up after I had been in Munich, but I would've eaten here every day if I could. Maybe even twice a day.
It's a 100% gluten free bakery that serves all sorts of gluten free goodies – from gluten free pizza, to croissants. Even pretzels! I don't know about you, but I'm eyeing the cheesecake.
Go early for the best selection – they usually sell out of things around noon. If you're exploring gluten free Munich, this should be a priority for you.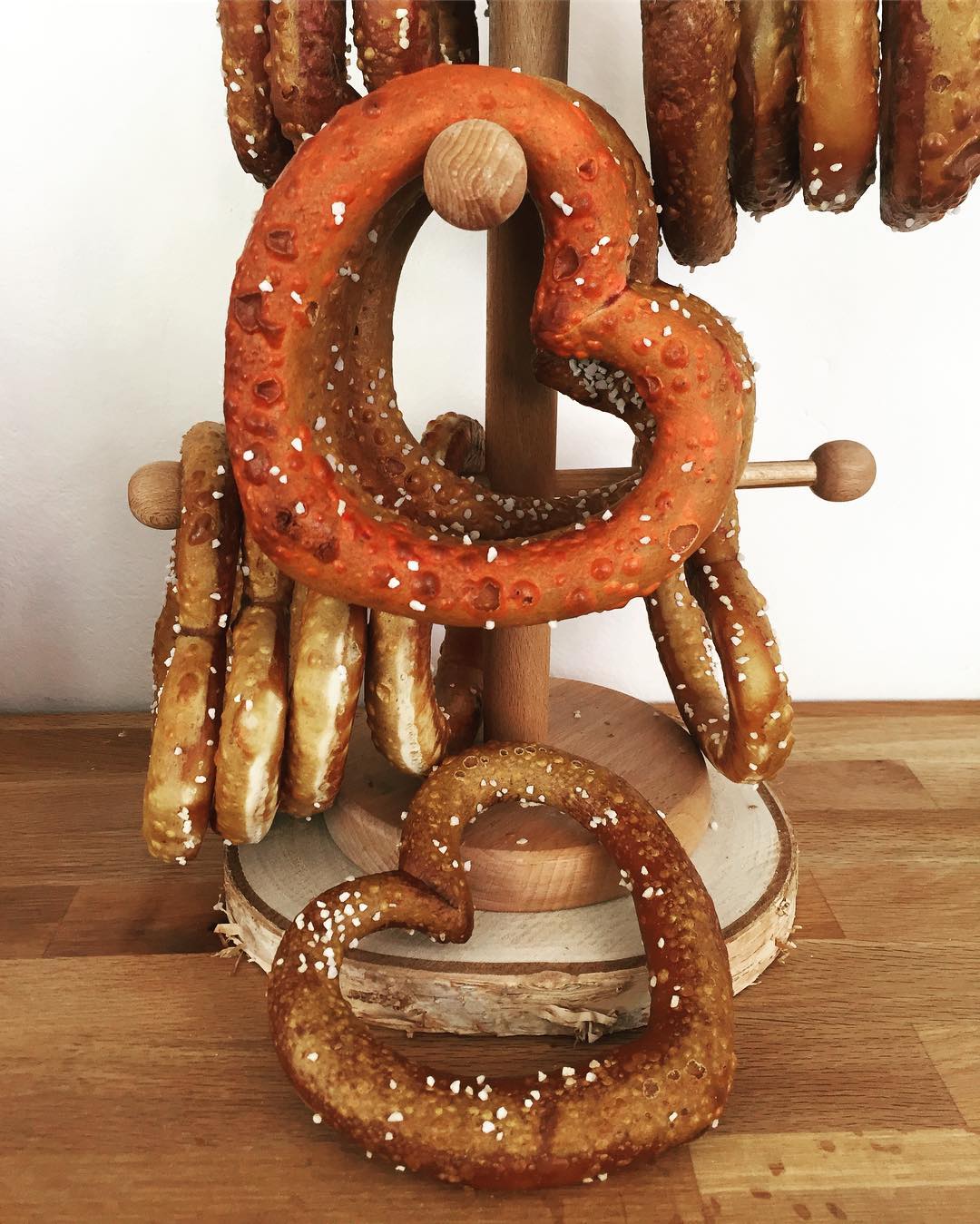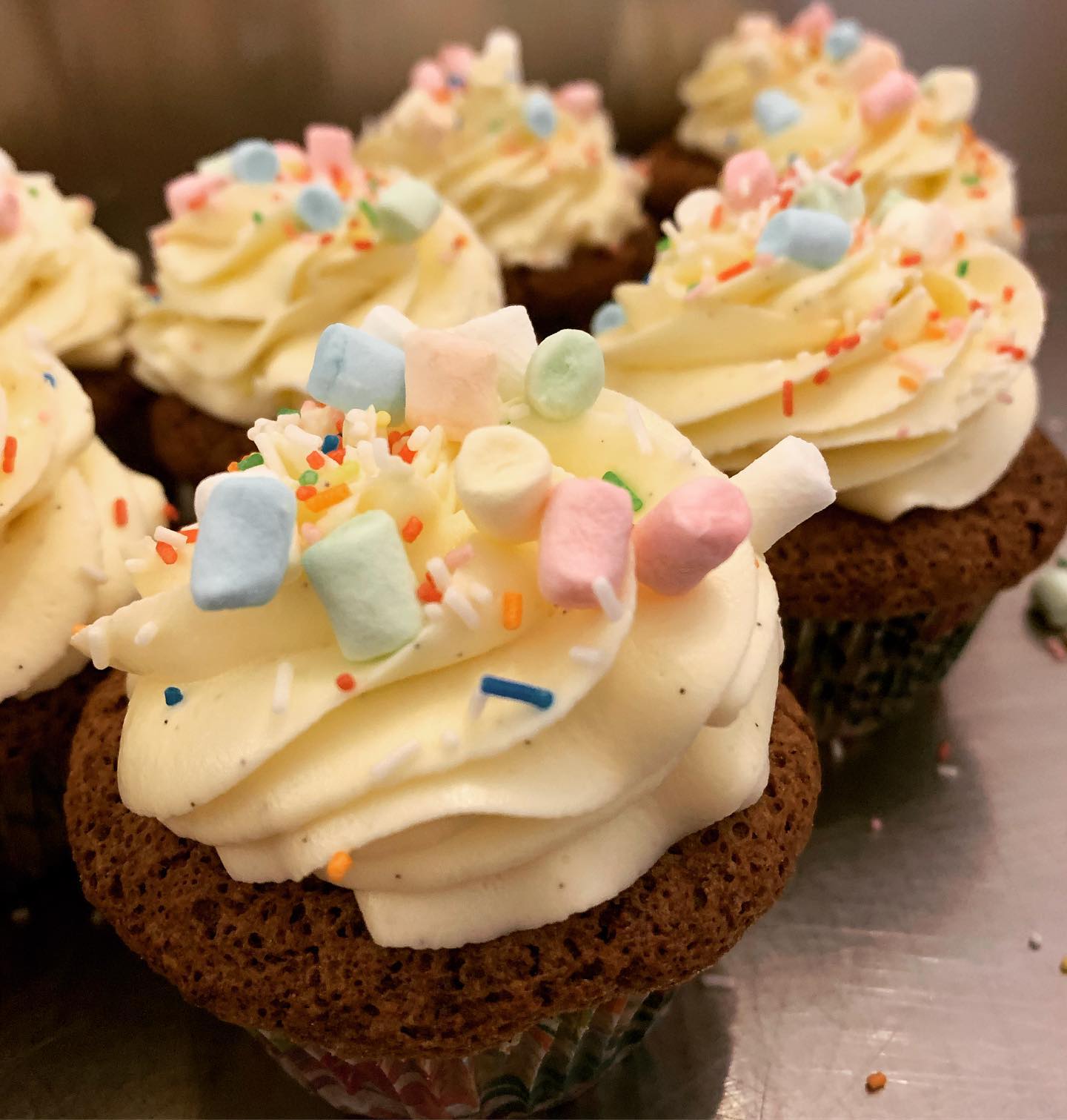 ---
Echt Jetzt: A New Gluten Free Bakery
Hot off the presses! Echt Jetzt is a new 100% gluten free Munich cafe and bakery. You'll find it up North of the city center a couple of blocks away from the Universität metro station.
Breads. Cinnamon rolls. Sandwiches. Even pizza.
They only use ingredients that are certified gluten free by the manufacturer, and are a dedicated gluten free facility.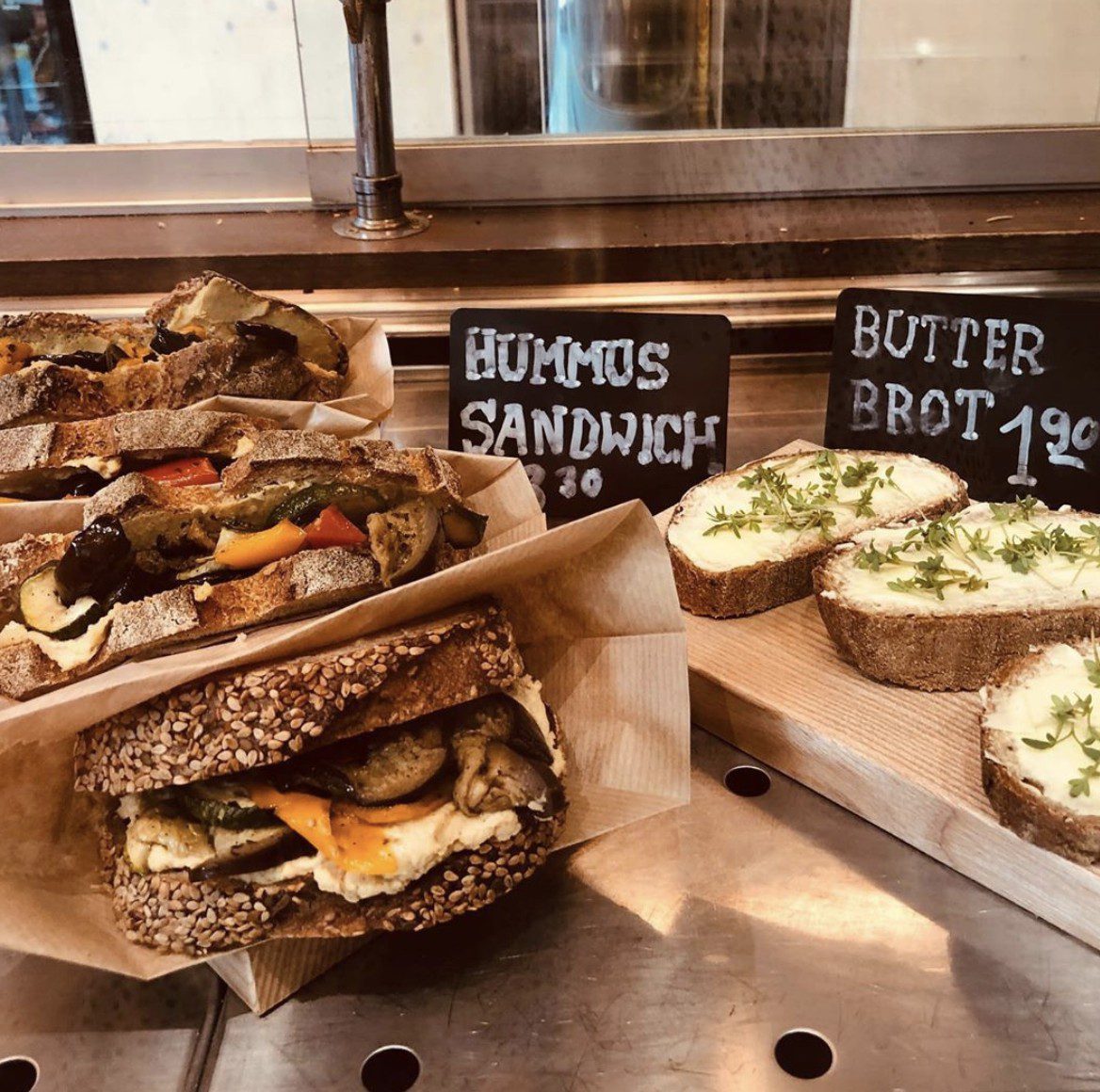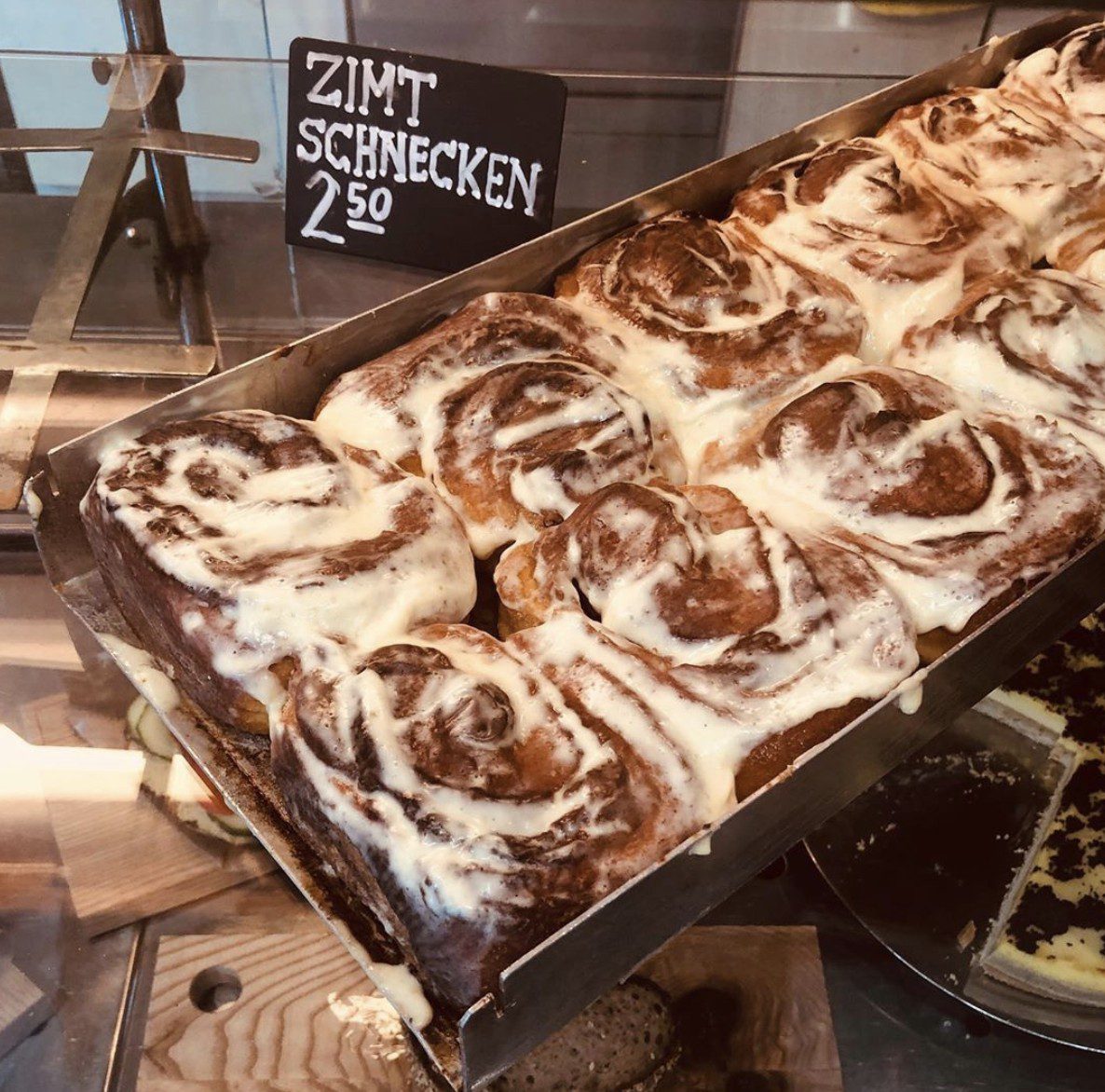 ---
---
Taverna Naxos: A GF Greek Feast
Taverna Naxos is a Greek restaurant slightly West of Munich's city center near Schloss Nymphenburg. It's well worth a stop for lunch if you're heading to Dachau, or to Nymphenburg Palace.
There are so many gluten free options on the menu that they actually mark things that CONTAIN gluten on the menu. The only things you can't have are the breads (which makes sense), and a couple of dishes that are noodle-based.
Everything else is safe, as the friendly staff will let you know the minute you say "Zoliakie" (or hand them you gluten free restaurant card).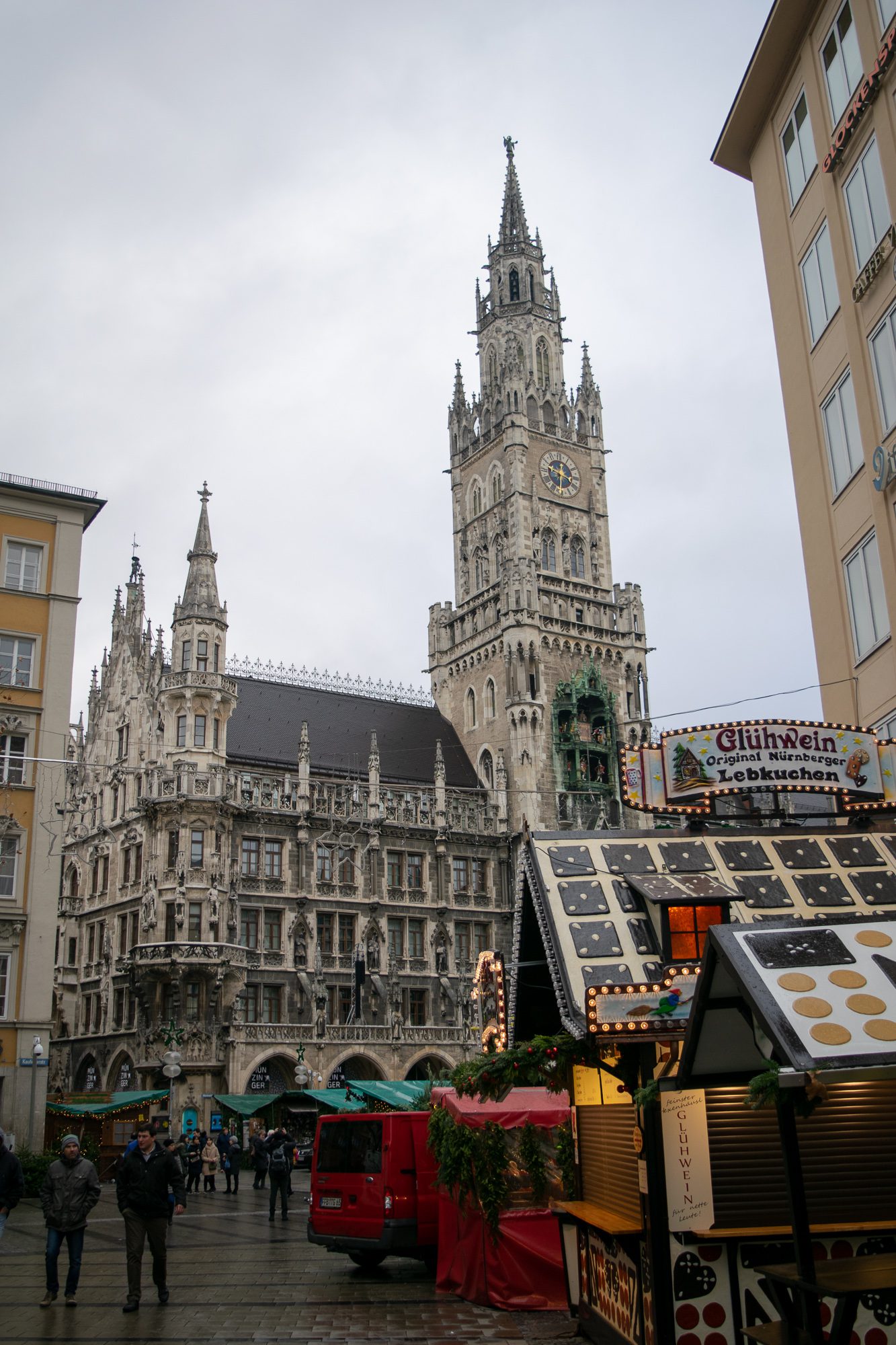 ---
Pizzesco: Gluten Free Pizza? Yes please!
NOTE: This is a pizza place that serves gluten free pizza prepared in a separate oven and area. However, they do serve regular pizza as well, and there is "flour in the air." Do your own due diligence and make sure you feel comfortable eating there.
This place was a little bit of a surprise for me.
I had it on my list when I did my first round of research for the trip. But I was honestly doubtful that they did gluten free pizza that is safe for Celiacs.
Then, on our first night in Munich, we were strolling along the river and I realized we were close to Pizzesco. So we stopped in to ask about their cross-contact procedures. After I presented my gluten free restaurant card, they showed me their completely separate work station for gluten free pizzas. Different oven. Different pans. Different tubs for sauce and cheese.
It was a HUGE surprise.
So the second night, we went there for dinner. And the same thing happened. Except I tried to say "I have Celiac" in German all by myself, and the server said "Sir, can you please speak English?"
Anyway, the pizza was pretty good. Nothing life changing, but still. The usual disclaimer applies here: don't take my word for it, reach out to the restaurant and make sure that they can meet your needs.
---
Siggi's: Vegan Food with GF Options
I've found myself on a vegan kick recently. Mostly on accident. We even decided to do meatless Mondays to curb our consumption of meat because of its environmental impacts. But that's a discussion for another day.
Siggi's is a vegan restaurant in Munich's center. There aren't an overwhelming number of options on their clearly marked English menu. But those that are marked "GF" are safe. They delineate between things that "may contain gluten" and things that are gluten free, which is nice. And it was delicious.
---
Longgrain Thai Cuisine
Thai food is one of my favorites, and Longgrain was great.
Their menu is clearly marked, and what you'll find is consistent with most other Thai restaurants around the world. The curries are gluten free and safe for Celiacs, but the noodle dishes aren't. The green curry was pretty fantastic, and I would've gone back if we had been in Munich for more time.
The sweet mango sticky rice is also delicious for dessert. If you still have room.
---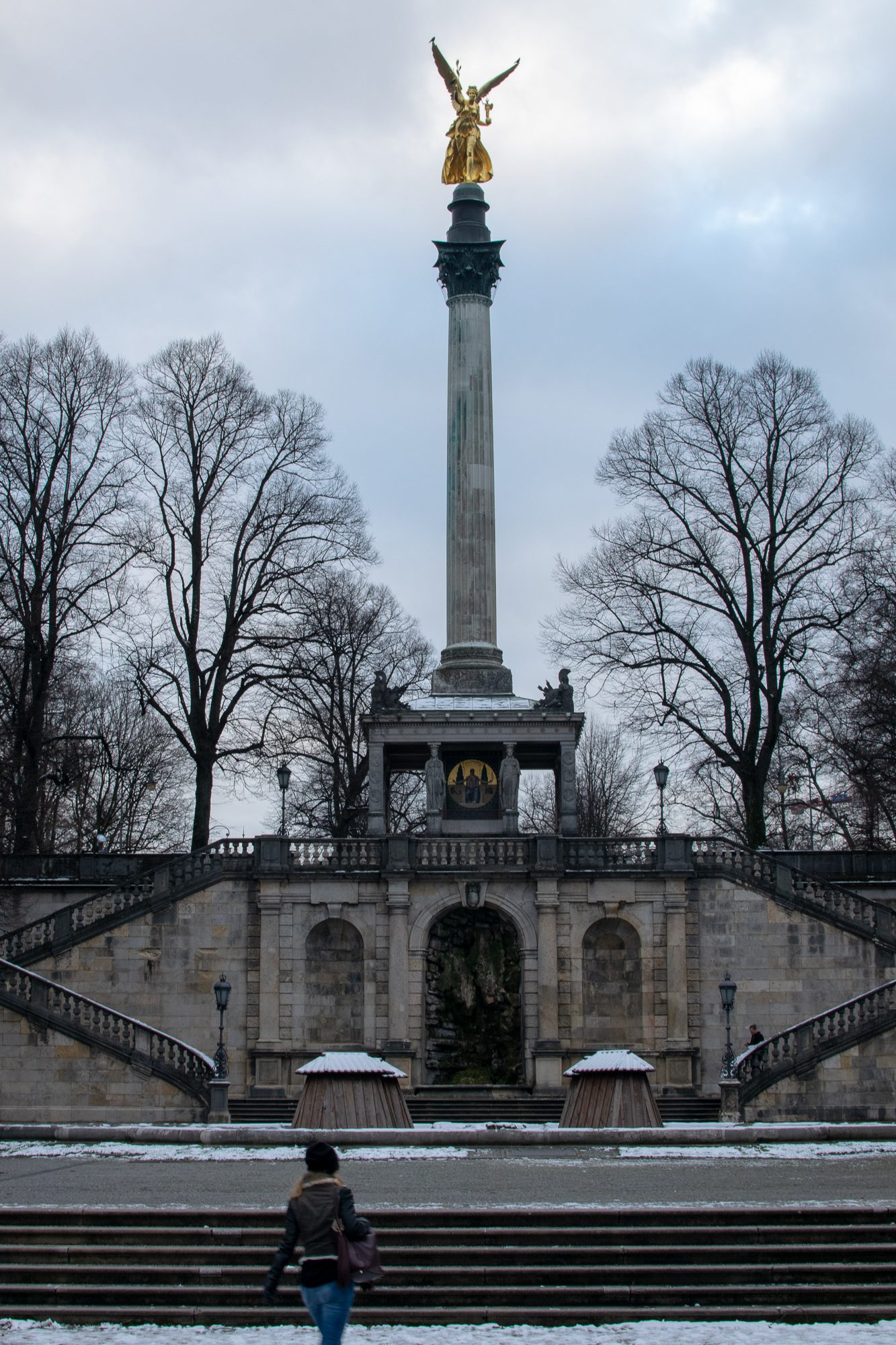 ---
Grocery Stores with Gluten Free Options in Munich
Rewe: The one across the street from the train station is where I shopped, and it had a gluten free section, along with plenty of naturally gluten free options throughout the store. Great spot to stop to stock up on snacks.
Edeka: Another solid grocery store for picking up some gluten free snacks. Not as many options as Rewe.
Dm-Drogerie Markt: Ah, DM, we meet again. DM is a staple for gluten free groceries in Central Europe (like in Budapest). It's more like a convenience store, but has plenty of gluten free options like crackers, breads, and even a small produce section. Smaller stores and selection than the two above, but still worth a stop in a pinch.
---
---
Gluten Free Restaurants in Fussen
If you're planning on checking out beautiful Neuschwanstein Castle which you absolutely should, you're going to want to eat in Füssen, which is the city you'll need to head to to get there.
Here is a highly rated day trip option to the Castle from Munich.
Here is some inspiration for visiting the Castle. Full disclosure: it's not my picture, as it was snowing cats and dogs on the day we went, and so I have pictures of a lot of fog and a lot of snowflakes, but not a whole lot of castle.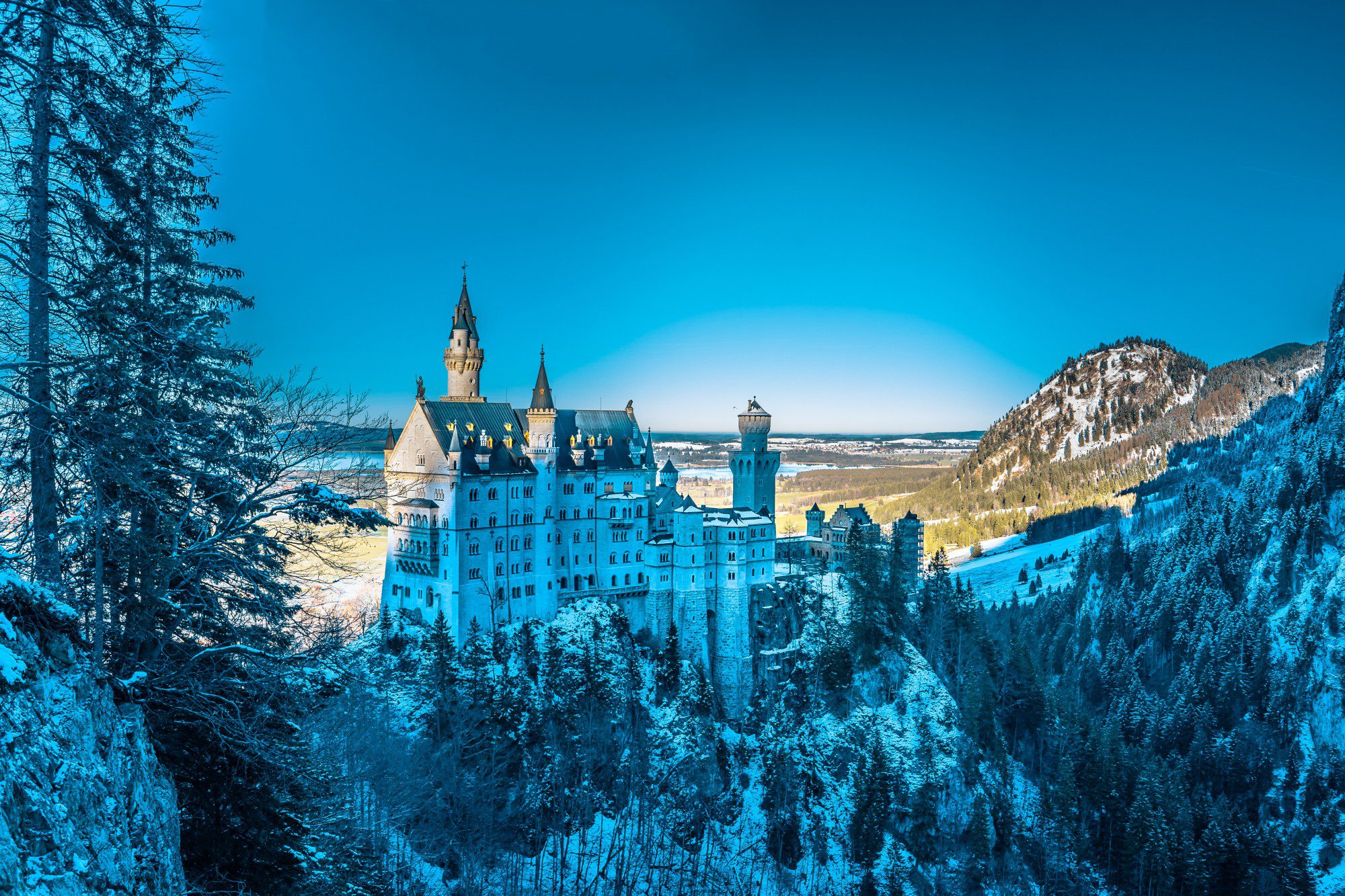 Here are two restaurants in Füssen – Ritterstub'n is my strong recommendation. I ate there, and they were extremely helpful and conscious of cross-contact with gluten.
---
Gluten Free Restaurants in Salzburg
Salzburg is another great day trip option from Munich. If you dream of Mozart and Sound of Music, Salzburg is for you.
Here are two places to eat while you're in Salzburg.
Pizza & Pasta – Spaghetti & Co
Sternbräu
If you want to do a day trip to Salzburg, here is a guided day trip from Munich that is highly rated.
---
You're going to have a blast in Munich – it's a great city, and there are plenty of Celiac-safe food options.
If you're heading to Europe, make sure to check out my Gluten Free Europe Guides.